Dr. Said El Mansour Cherkaoui has contributed in directing China market orientation and technology development toward Europe, Africa and Middle East
Strategic Integration of China in the International Market
Global trade and globalization helped China to bridge the gap at the level of modernization of its productive and industrial sectors. Global trade relations facilitate the introduction and the adoption of new equipment and technologies that contribute in replacing and overcoming the shortages of the national economy since China has sought to modernize its economy. However, this has also given the government more reasons to carefully protect its market [to access more details on the strategy of China to build its native technology, click here below]
Exports were used as a means of generating foreign exchange earnings to pay for imports. The Chinese state aimed in its international trade to avoid deficits in its trade balance so that the imports can be covered and paid instead of borrowing from foreign banks and states. With 1.2 billion people and the fastest growing economy in the world, China is potentially considered the "market of all markets", which has attracted investment from around the world. so large that China is now the second largest recipient of foreign capital. (next only in the United States)

President Globe-Trotter Xi Jinping

In November 2017, during the Asia Pacific Economic Cooperation (APEC) summit in Lima, Peru, President Xi Jinping told delegates, "China will not shut its door to the outside world, but open more." In an hour-long address to the annual meeting of the World Economic Forum in Davos, Switzerland this January, Xi once again stressed the importance of global trade relations, saying, "No one will emerge as a winner in a trade war … pursuing protectionism is like locking oneself in a dark room." And in his keynote address to the May 14-15 Belt and Road Forum for International Cooperation in Beijing, Xi called for nations to "defend and develop an open world economy." Chinese President Xi Jinping heads to Africa this week 0f 7/20/2018 as Beijing moves to further cement its role as one of the continent's closest economic and diplomatic allies.
After a brief stop in the Persian Gulf Thursday, Xi's itinerary — his first overseas trip since beginning his second term as leader — takes him to Senegal, Rwanda, South Africa and Mauritius, spanning almost every corner of Sub-Saharan Africa, where China's economic clout, and strategic ambitions, are growing by the year.
China is Africa's largest trading partner, overtaking the United States nearly a decade ago. Bilateral trade reached a record-high of $220 billion in 2014, official statistics show.
Chinese leaders have always made a point of visiting African nations regularly and early during their time in power. When he assumed the presidency in 2013, Xi also chose Africa as part of his maiden journey abroad and went on to visit the continent two more times during his first term.
China's interest in Africa isn't just about trade, the continent also provides a large amount of raw materials which China couldn't get otherwise, while also acting as a pro-China political bloc at the United Nations.

Published: 3:02am, 22 Jul, 2018
On his first visit to a West African country, Xi will meet with President Macky Sall of Senegal, which according to the International Monetary Fund had economic growth of 7.2 per cent last year and whose largest trading partner is the European Union, notably France.
Chinese President Xi Jinping arrived in Africa on Saturday on a four-nation visit seeking deeper military and economic ties while his rival in a bitter trade war, the Trump administration, shows little interest in the world's second most populous continent.
This is Xi's first trip abroad since he was appointed to a second term in March with term limits removed, allowing him to rule for as long as he wants.That rang familiar to some of Africa's long-entrenched leaders.
The stop highlights China's interest both in Francophone Africa and in Atlantic Ocean ports, while Senegal positions itself as a gateway to the region.Ethiopia, Eritrea sign 'joint declaration' to end long war
After surpassing the US in arms sales to Africa in recent years, China this month hosted dozens of African military officials for the first China-Africa defense forum. The summit comes amid the United States' billion-dollar trade war with China and tough trade negotiations with other key economic partners.
China is already Africa's largest trading partner, and it opened its first military base on the continent last year in the Horn of Africa nation of Djibouti, which this month launched a China-backed free trade zone it calls the largest in Africa.
Xi's Africa visit also highlights China's sweeping "Belt and Road" initiative that envisages linking Beijing to Africa, Europe and other parts of Asia via a network of ports, railways, power plants and economic zones.
China's government, banks and contractors loaned more than US$94 billion to African governments and state-owned companies from 2000 to 2015, according to the China Africa Research Initiative at Johns Hopkins University. "Public debt in the median sub-Saharan African country rose from 34 per cent of GDP in 2013 to an estimated 53 per cent in 2017," says a report in January by Wenjie Chen and Roger Nord of the International Monetary Fund.
From oil in countries like Nigeria and Angola to rare minerals in Congo, Africa's natural resources are a major draw for China's economy, the world's second largest behind the US. China's voracious appetite for resources such as timber and ivory, however, has taken its toll on Africa's environment, often with the help of corrupt local officials.
Xi then moves on to Rwanda, becoming the first Chinese president to visit the landlocked East African country, whose economy grew by 6.1 per cent last year. He will meet with President Paul Kagame and visit a memorial for Rwanda's 1994 genocide, which killed more than 800,000 people.
The Chinese leader then will make his third state visit to South Africa for the BRICS summit. South Africa's economy, one of Africa's largest, grew just 1.3 per cent last year amid a drop in investor confidence because of a corruption scandal around former President Jacob Zuma, who resigned in February.
Finally, Xi will stop in the Indian Ocean island nation of Mauritius, whose economy grew by 3.9 per cent last year.
China's economic push will continue in September with the Forum on China-Africa Cooperation, which brings together dozens of heads of state.
Trump Administration the Next Great Wall on China Global Trade Expansion
Donald Trump's New Era of Foreign and Commercial Policy
President Trump since the withdrawal from the Paris climate change accords has been continuously followed a foreign policy based on the principle of redefining how America deals with external factors in terms of diplomacy and trade as the 2 leading factors and cleavages that can be used as alternatively and in complementarity fashion as threats, sanctions and negotiations.Following on his speeches during the campaign trail, Trump reaffirmed his opposition and his willingness to reformulate the foundations of the U.S. alliances, to reframe all the free trade agreements, his standing or his support for human rights and democracy overseas, and his determination to re caliber other concepts and features of the American internationalism that was framed by the Cold War mentality and the despair of having allies that supply oil first.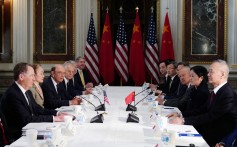 Beijing is expected to announce a large purchase of US agricultural and energy products, which will be incorporated into the overall agreement
Key structural issues yet to be resolved include forced technology transfers, cybertheft and market access
Updated: Friday, 22 Feb, 2019
New round of trade talks begin with eye toward reaching framework for deal ///???????
'Like pulling teeth': China, US far apart on structural changes by Beijing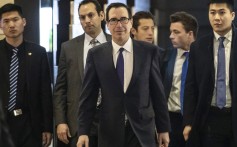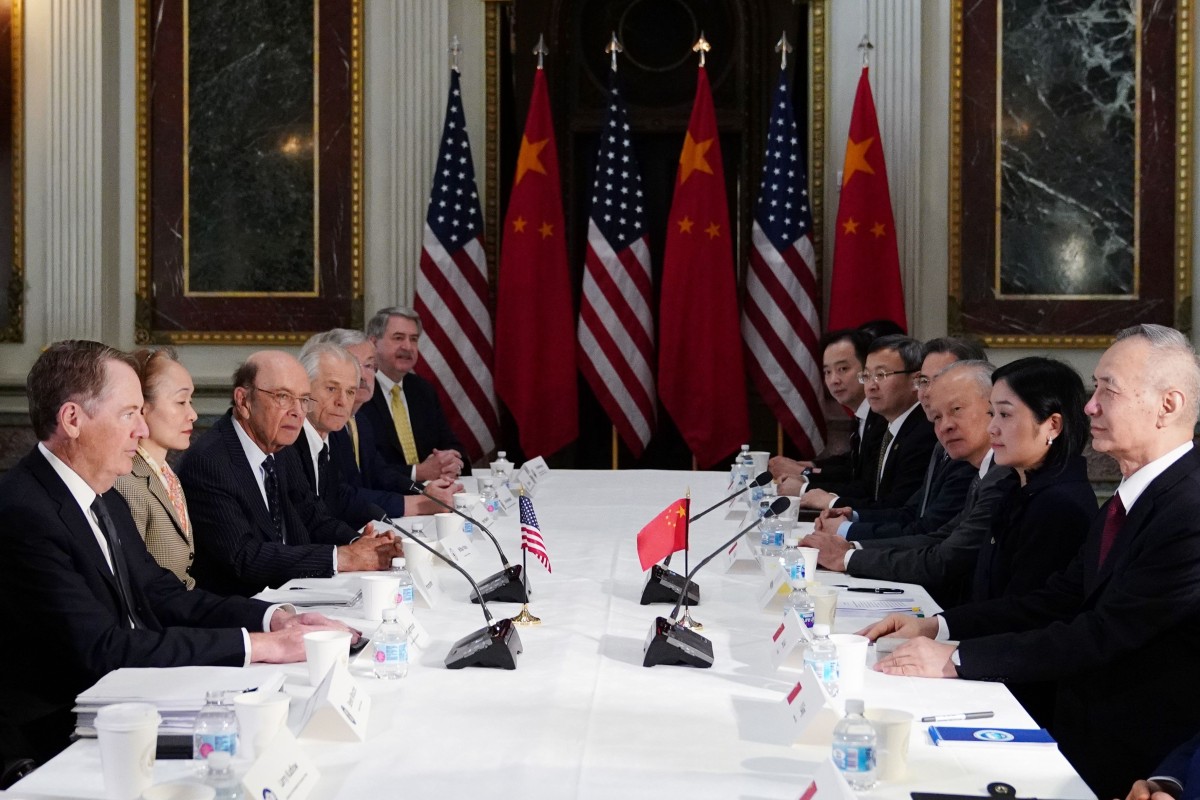 US Trade Representative Robert Lighthizer (left) and Chinese Vice-Premier Liu He (right) and their delegations resume trade talks at the Eisenhower Executive Office Building in Washington on Thursday. Photo: AFP
China and the United States began a fresh round of high-level talks in Washington on Thursday, amid reports of progress in their bid to nail down a meaningful deal ahead of the deadline for an agreement to end their trade war.
Time is running short toward March 1 when the US has threatened to raise tariffs on US$200 billion of Chinese products from 10 per cent to 25 per cent.
On Tuesday, however, US President Donald Trump suggested that he might extend the March 1 deadline, saying the talks were going "very well" and "the date is not a magical date".
Working-level negotiations began on Tuesday, with cabinet and ministry officials joining the talks for two days beginning on Thursday. The previous round of negotiations took place last week in Beijing.
In Washington, the two sides are expected to outline a memorandum of understanding on challenging structural issues including forced technology transfers, cybertheft, market access and currency. China is also expected to announce a large purchase of US agricultural and energy products, which will be incorporated into the memorandum.
Beijing will propose buying an additional US$30 billion annually of American farm products such as soybeans, corn and wheat, Bloomberg reported on Thursday. The US will also demand that China maintain a stable value of its currency, the yuan, Bloomberg said.
US Secretary of State Mike Pompeo said in an interview with Fox Business on Thursday that the US was pushing hard on thorny issues in addition to reducing the bilateral trade imbalance.
New round of US-China tradetalks begin in Washington with eye toward reaching framework for final deal
The real progress is "not just on the trade issues, but on intellectual property protection, forced technology transfer and, more importantly, enforcement around those", he said.
What are the six key areas that could end the US-China trade war?
"It's one thing to write something on a piece of paper; it's another thing to have enforcement mechanisms," Pompeo added.
US Trade Representative Robert Lighthizer, who leads the American negotiating team, has been asked to appear before the House Ways and Means Committee on Wednesday to testify on China-US trade issues. The committee is now controlled by Democrats, who became the majority party in the US House of Representatives last month and have promised more stringent oversight of the Republican administration.
A memorandum of understanding would be the most significant movement yet in the trade war that the US started in July. It is expected to lay the groundwork for a final resolution to the deep-rooted disputes and culminate in a face-to-face meeting between Trump and Chinese President Xi Jinping.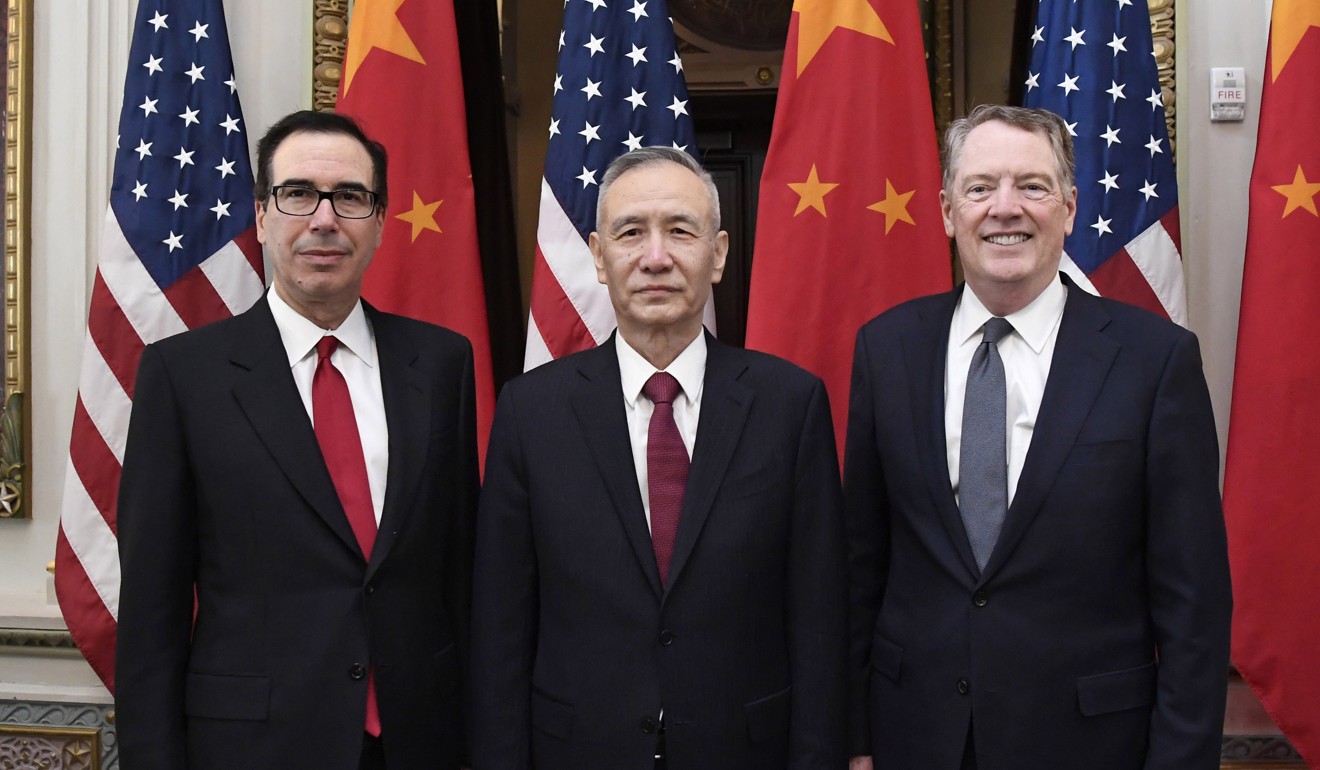 Chinese Vice-Premier Liu He is flanked by US Treasury Secretary Steven Mnuchin (left) and US Trade Representative Robert Lighthizer as trade talks resume on Friday in Washington. Photo: XinhuaS
The Chinese delegation is led by Vice-Premier Liu He and includes Yi Gang, governor of the People's Bank of China; Wang Shouwen, vice-minister of commerce; and Liao Min, vice-minister of finance.
Liu carries an additional title: special envoy for Xi. It marks the second time he has come to the US as special envoy for trade talks. The last he carried the special envoy title was in May 2018.
On the US side, the talks are chaired by Lighthizer and Treasury Secretary Steven Mnuchin.
One of the Cornerstone and Collateral Damage of the US-China Trade Talks: Tech and Telecoms Sector
US demands China keeps yuan stable over fears of trade war backlash
http://cherkaouijournal.com/nouveauvisagechina/
Monday 25th February, 2019 – TOP STORIES
Trump to delay extra tariffs on Chinese imports
25 Feb, 2019 – 05:13 pm
China, US will 'redouble efforts and speed up' trade talks, Liu says 23 Feb, 2019 – 11:28 pm
---
http://cherkaouijournal.com/sino-arab-relations/
TO BE CONTINUED – A SUIVRE